BBPDC (Breadboard Parallel Development)
BBPDC (Breadboard Parallel Development)
Canada Day Holiday Notice
Matrix Orbital will be closed from July 1st to July 5th, 2020 for Canada Day celebrations.
No shipping or processing of orders will take place during this time.
Normal business will resume on Monday July 6th, 2020.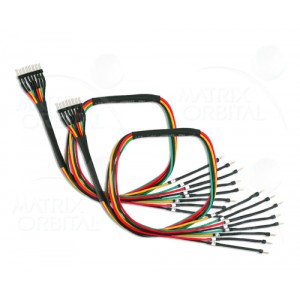 This parallel development cable has been created to get your project off the ground faster than ever before. It allows a display to be connected to a bread board for fast and easy development.
Model:

BBPDC (Breadboard Parallel Development)

Availability:

In Stock
Tags: BBPDC (Breadboard Parallel Development)