VFD Filters
20x2 and 20x4 Filters
Canada Day Holiday Notice
Matrix Orbital will be closed from July 1st to July 5th, 2020 for Canada Day celebrations.
No shipping or processing of orders will take place during this time.
Normal business will resume on Monday July 6th, 2020.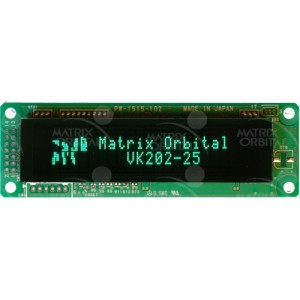 This filter will allow a VFD to be used in brighter environments where normally it would be washed out by light. Featuring 3M adhesive, the filter can be permanently attached to the display.
20x2

95.25mm x 25.25mm
Compatible with:

VK202-25
VK202-24-USB
MOS/MOI/MOU-AV202C
MOP-AV202C

 

20x4

96.00mm x 35.00mm
Compatible with:

VFD2041
VK204-25
VK204-24-USB
MOS/MOI/MOU-AV204A
MOP-AV204