Temperature Probe
DS1821 1-Wire 2.5ft Temperature Probe
Canada Day Holiday Notice
Matrix Orbital will be closed from July 1st to July 5th, 2020 for Canada Day celebrations.
No shipping or processing of orders will take place during this time.
Normal business will resume on Monday July 6th, 2020.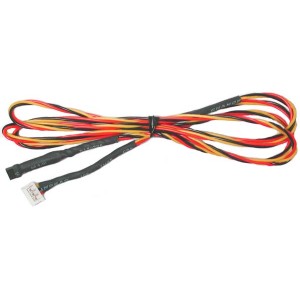 This highly accurate Dallas 1-Wire DS18S20 2.5ft temperature probe is a great addition to create a digital bay bus. The probe may be attached to your RAM, video card or anything else in your system for accurate and up to date system temperatures.
This product has a 30day warranty